Collections of Y2020W36 (2020-08-31 Mon 00:00:00+0800 ~ 2020-09-07 Mon 00:00:00+0800)
burnout
"If you are recovered after a two-week vacation, you are not burnt out."
"Experts say, it can take up to 2 years to recover from burnout."
裏面描述的跟我遇到的完全一模一樣
一開始任何工作都說沒問題
後來就開始爆肥
各種吃零食、攝取一堆咖啡因
晚上睡不好
之後漸漸對工作失去熱情
然後那張 GitHub contributions burnout 圖果然出現了
影片後半有提到如何避免
我覺得都是知道的概念
但實際上能不能執行又是另外一回事了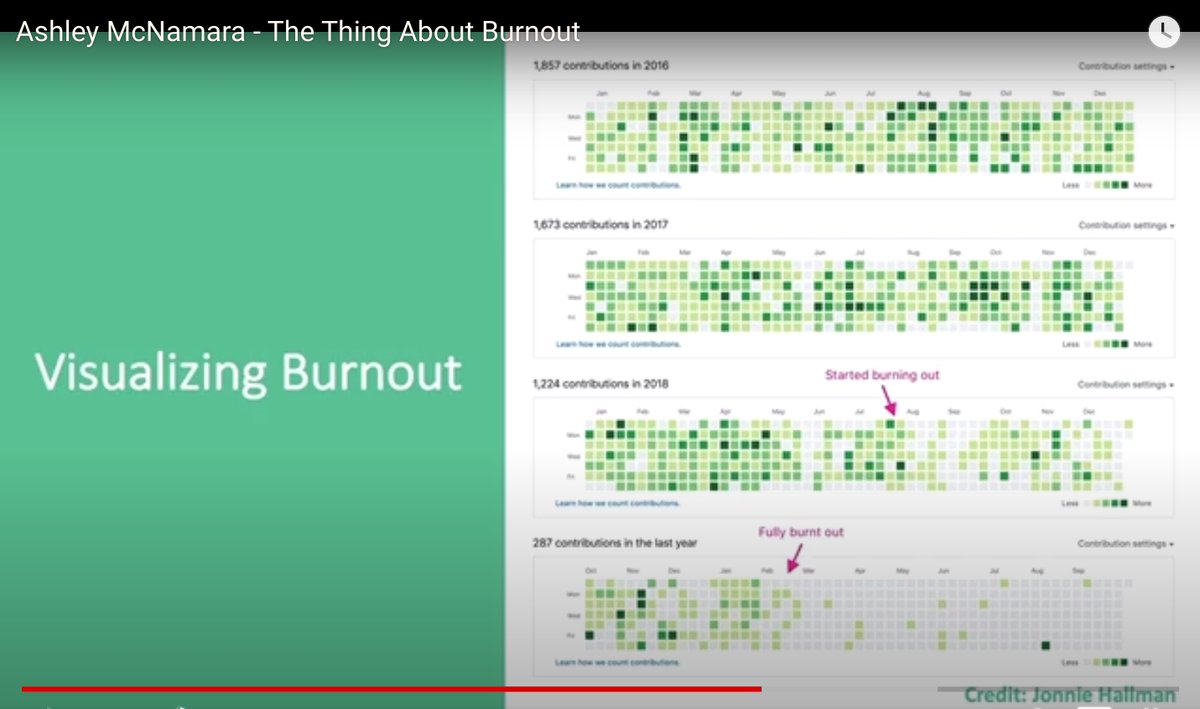 ---
---
---
Donation
如果覺得這篇文章對你有幫助, 除了留言讓我知道外, 或許也可以考慮請我喝杯咖啡, 不論金額多寡我都會非常感激且能鼓勵我繼續寫出對你有幫助的文章。
If this blog post happens to be helpful to you, besides of leaving a reply, you may consider buy me a cup of coffee to support me. It would help me write more articles helpful to you in the future and I would really appreciate it.